About Amerist Schools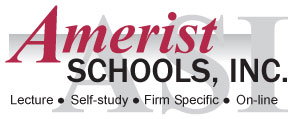 Amerist is a Portland vocational school providing insurance pre-license, insurance license renewal, and security advisor classes in the Oregon, Washington, and Idaho areas. Amerist uses a Retention Based Learning System to significantly increase a student's chances of passing the state insurance exams on the first try.
Amerist has been training new insurance producer candidates since 2003. Live lecture seminars are taught at the local Beaverton campus or online at OnlineEd.com. All courses include text material and instructor support. Amerist's online classes are conveniently available for students who are 50 or more miles away from an Amerist campus such as students from Eugene, Salem, Tillamook, and Bend. Besides online and classroom courses, an insurance pre-license self study package is also available.
About OnlineEd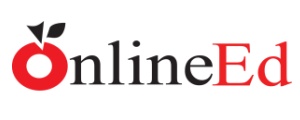 OnlineEd is an online school providing pre-license, post-license, continuing education, and professional development courses in real estate and insurance. OnlineEd's online real estate and insurance courses include testing and course materials completely over the Internet. Their patient instructors can be contacted either by telephone or through email. OnlineEd's state approved courses can be accessed at any time from any computer.
Since 1998, OnlineEd has been educating real estate agents on ethics, advanced real estate practices, brokerage administration, laws, and regulations necessary to become successful Realtors®. OnlineEd has recently partnered with Amerist insurance schools in order to offer the same features and benefits for new Oregon insurance producers. OnlineEd offers the Amerist insurance courses in Life Insurance, Health Insurance, Property and Casualty Insurance, and Personal Lines Insurance in an Internet-based format without the need to travel to an Amerist campus location.