Obtain your Real Estate education with OnlineEd!
If you are in need of Real Estate state license renewal or you are looking into joining the ranks of the prestigious Realtor®, Amerist and OnlineEd have the online classes you require. All courses include 24-hour access to text materials, online exams, and course completion certificate delivery. Instructor contact is available during normal business hours by telephone and by email seven days a week.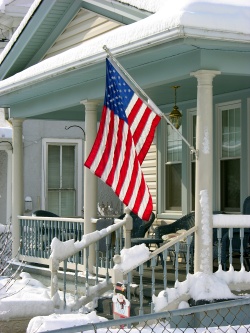 OnlineEd has been in the Internet-based education business for over a decade, and their pre-license courses are approved by ARELLO, the Association of Real Estate License Law Officials, as well as local state governments such as the state of Oregon, California, Washington, and Nevada.
OnlineEd also offers courses in the Professional Development field such as Real Estate Designations like ALHS (Accredited Luxury Home Specialist), CSA (Certified Staging Agent), and many others. OnlineEd is also the online host for the official The Business of Your Business: Formula, Financials, Function and Freedom course from the Women's Council of REALTORS®!
For existing licensees who are looking for education credits necessary for state license renewal, OnlineEd hosts a variety of continuing education modules including state required and additional elective courses.
Pre License: California | Nevada | Oregon | Washington
Continuing Education: California | Georgia | Florida | Nevada | Oregon | Rhode Island | Washington | West Virginia
Professional Development: Alabama | Alaska | Arizona | Arkansas | California | Colorado | Conneticut | Delaware | Florida | Georgia | Hawaii | Idaho | Illinois | Indiana | Iowa | Kansas | Kentucky | Louisiana | Maine | Maryland | Massachusetts | Massachusetts | Michigan | Minnesota | Mississippi | Missouri | Montana | Nebraska | Nevada | New Hampshire | New Jersey | New Mexico | New York | North Carolina | North Dakota | Ohio | Oklahoma | Oregon | Pennsylvania | Rhode Island | South Carolina | South Dakota | Tennessee | Texas | Utah | Vermont | Virginia | Washington | West Virginia | Wisconsin | Wyoming